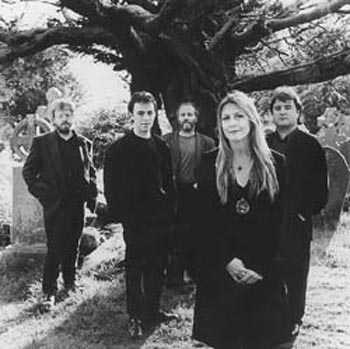 By Adobe Staff
In celebration of St. Patrick's Day, one of the most dynamic and exciting bands playing Irish music today will perform at
7:30 p.m. Thursday in the Clark Center for the Performing Arts in Arroyo Grande.
Led by world-renowned fiddler and vocalist Mair/ad N' Mhaonaigh, the Irish folk band Altan emerged during the 1990s as one of Ireland's premier traditional musical groups.
Since then, the group has sold millions of records worldwide and is known for many critically acclaimed albums and a relentless touring schedule, a Clark Center spokesman said.
Altan has developed an international audience for what is essentially an unadorned and straightforward presentation of the traditional music and song the members grew up with, the spokesman said.
The group is unique in the way it is able to imbue a fresh approach to that tradition while maintaining the respect of peers and friends in the world of Irish music.
The Claddagh School of Irish Dance, will open the show for Altan.
The school was begun by Maire O'Connell in Ventura and now has eight locations that compete in solo and group dances locally, regionally, nationally and internationally.
It has produced champions at all levels, including at the 2009 world championships held for the first time in the United States.
The San Luis Obispo studio is under the guidance of RaChelle Burke.
Tickets at $35 to $45 are available by calling 489-9444, visiting the Clark Center box office at 487 Fair Oaks Ave. and online at www.clarkcenter.org.